Learn how Ad Agencies turn Facebook users into a never ending stream of new customers
WHY EVERY BUSINESS SHOULD BE MARKETING ON FACEBOOK
Facebook Advertising should be a key part of any business' marketing strategy. With more than 1.70 billion users worldwide and users spending an average of 58 minutes on the platform every day, you're potentially leaving millions of dollars on the table by ignoring Facebook's ability to reach their users. By having a powerful Facebook marketing strategy, you're opening up your business to…
GET MORE WEBSITE VISITORS
Put yourself in the driving seat. Supercharge Website visitors to maximise your leads and grow your business.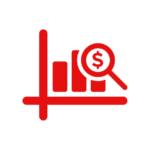 Learn how to increase sales through strategic social media marketing campaigns.
Facebook Marketing Fundamentals - What's Covered In This FREE Course
Session 1
How to set up your business page for maximum effect so your business runs 24 hours a day, giving you leverage and automation.
Session 2
How to maximise engagement and increase followers, to turn your visitors into raving fans that can't wait to spend money with your business.
Session 3
How to create effective content so you know what to say in posts, giving people the reason they need to do business with you.
Session 4
How to create and deliver personalised videos, so customers know, like, and trust your business.
Session 5
How to schedule automated posts so they go out at the best times of the day, so you maximise your social media presence.
Jan – Cameron Wilson Projects
"For our residential market Red Rag's training was the best and most appropriate. The training itself was definitely a learning curve and as a complete novice I learnt a great deal. The support, learning and resources are very comprehensive and I fully recommend anyone looking to find out more and improve their Facebook presence and lead generation."
"For me the results of the training were brilliant. I got a lot more out of the training than I thought I would. It was really instrumental for me to take that step back and be guided and supported in doing that. I would highly recommend the training"
"We increased our sales. We increased our news letter signs ups by 25% which was really important to us and increased overall engagement. More importantly we learnt how to draw down the data so we could capitalise on investing more money into advertising. I can't recommend Red Rag Marketing Training enough for Facebook. It's definitely worth the investment and you will see it come back ten fold."
I have been taking part in the Facebook Ads Mastery Course. Jamie has been great at explaining everything thoroughly and answering any questions we have. Even out of the course times he's quick to help us out and give us any feedback on what we have done so far. He also does his research on what type of business you are involved in so he can easily make examples that will make sense to you. This course has really helped me understand the Facebook Ads side a lot more as it's a lot to take in when you first look at it. Would really recommend this course to anyone wanting to get more into the social media side of the business 🙂
I recently took part in Jamie's 12 week Facebook Ads course. The course was full of great market knowledge that has allowed me to run my own successful ad campaign. Can't recommend Red Rag marketing highly enough.
Jamie is personable, exceptionally knowledgeable and down to earth. He is one of life's treasures and as a result fabulous to work with. I am learning a lot from him and am enjoying our work together. I am looking forward to developing my social media business with his support and guidance. I would highly recommend Jamie and his company.
Jamie is not only very knowledgeable about social media marketing, Facebook in particular. He is also very passionate about seeing his clients succeed. It is not all about the money and that's a nice attribute of his. I would highly recommend his Facebook training. It's easy to follow. Can be put into effect almost immediately and is such good value and with his money back guarantee, I had nothing to lose.
Really helpful. The course took me from being a novice to running my own Facebook paid ad campaign for my new business
My company Julian Bland Ltd heating were already quite active on Facebook. However, since enrolling on the Red Rag Marketing course Facebook training we have learnt a great deal enabling us to take our social media marketing to the next level. Through the training we have been able to put a real strategy behind our marketing enabling us to maximise our effectiveness online. A great course that we highly recommend!