Grow Your Business with the Top Social Media Agency in London
Get more customers in London and anywhere in the world with our strategic social media marketing campaigns!
With more and more people depending on various social media channels, such as Facebook, Instagram, and LinkedIn, to look for brands that would suit their needs, do you think your business has what it takes to become their top pick?
Growing your business today has made social media marketing an important tool for everyone seeking to take their brand to the streets. With over 3 billion people using social media marketing sites, it has definitely made marketing easier than it was ten years ago.
However, putting up your business to social media sites and establishing a social media presence would not be enough. If you want to boost your brand awareness, brand recognition, customer engagement, customer loyalty, foot, and online traffic, you would want to have a trusted social media marketing agency in London by your side to make sure these things are met.
This is where Red Rag Marketing comes into play.
London Social Media Marketing Services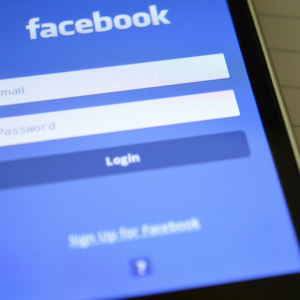 Facebook Marketing for London Businesses
Facebook marketing campaigns, particularly Facebook ads, can help you generate high-quality
leads
by targeting London residents that could become potential customers. With almost 66 million active users on Facebook alone, your business has the opportunity to
reach
a wide customer base and build its presence in less time!
Instagram Marketing for London Businesses
With an audience of over 26 million in the UK alone, Instagram ads are a great way to reach your target market. However, employing an Instagram ad yourself can be hard, but asking help from an Instagram marketing expert in London can make the job easier. Get one-to-one help from one of London's top social media agencies and experience Red Rag Marketing's difference for yourself today!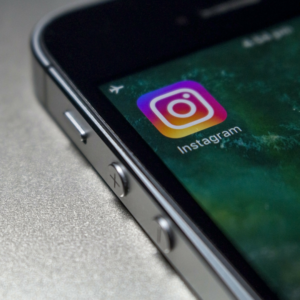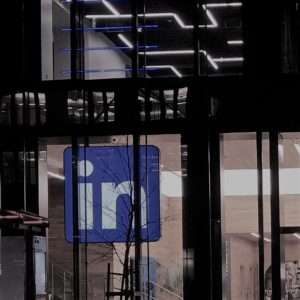 LinkedIn Marketing for London Businesses
As LinkedIn continues to be the sought after social media platform for professionals in London, it is as important that you run a social media campaign on LinkedIn just as how you would on social media sites such as Facebook and Instagram. When you put your business up on LinkedIn, executives and potential brand partners will surely notice you. If this happens, it is important that you have a high-quality social media strategy employed so you can generate high-quality
leads
in return.
Facebook Marketing Training for London Businesses
A full-on social media marketing training can be helpful for your business as social media platforms continue to dominate the marketing scene. Social media management is hard and tricky, sure, but when you have a reputable social media agency in London by your side, like Red Rag Marketing, you won't have a hard time levelling up your social media campaigns. Contact us now for a FREE social media consultation from our dedicated expert and experienced team!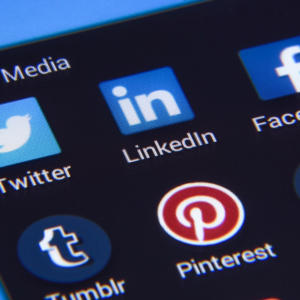 Why London-Based Businesses Should Work With Us
Red Rag Marketing has already helped a number of businesses from London with their social media marketing campaign needs. Throughout the course of our career, we have already produced results that have spoken for themselves. Our past clients will surely be more than happy to tell you about how satisfied they were with how we've provided our service to them.
We treat our clients like VIPs. Contact us now for a free social media consultation!
Jamie and the guys at Red Rag Marketing's campaign had an almost immediate impact on our business. They were able to really focus in on our target and grow our database incredibly quickly, which allowed us to grow our business faster than even we anticipated.
Red Rag Marketing, on the first day! instantly funnelled high conversion
leads
to our site, giving us the next stepping stone to growth. We owe them a big thank you for the ROI. We will continue using them!
They took a personal interest in my project. Delivering impressive visual content, Red Rag Marketing helped to generate significant
traffic
. The team provided opportunities to gain deeper insights into social media marketing. They invested time to understand the business, demonstrating a dedication to success and ensuring a future partnership.
It's really nice to not need to be the one chasing different details down to make sure everything got done.Red Rag Marketing has successfully increased our incoming
leads
, leading to increased business. They are highly enthusiastic, communicate updates regularly, and provide useful instruction toward helping us to eventually take over our own marketing processes.
They have a personal touch that always makes me feel like a priority.In addition to improving engagement on social media, Red Rag Marketing has increased
traffic
, click-through rates, sales, and pre-order sales on our website. Customer-oriented, their team pays attention to detail and is always available. Overall, they're great partners.
Jamie is personable, exceptionally knowledgeable and down to earth. He is one of life's treasures and as a result fabulous to work with. I am learning a lot from him and am enjoying our work together. I am looking forward to developing my social media business with his support and guidance. I would highly recommend Jamie and his company.
Jamie is not only very knowledgeable about social media marketing, Facebook in particular. He is also very passionate about seeing his clients succeed. It is not all about the money and that's a nice attribute of his. I would highly recommend his Facebook training. It's easy to follow. Can be put into effect almost immediately and is such good value and with his money back guarantee, I had nothing to lose.
Local Information About London
If your business is in the London area, you will want to make sure that it's online presence stands out from the competition. Having your business standing in the capital and largest city of England and the United Kingdom can surely put you under an intense amount of pressure. Especially since London is considered as one of the most important global cities, you would want your business to appear ahead of its numerous competitors. Luckily with Red Rag Marketing's help, this can be achieved!