Grow Your Business with the Top Social Media Agency in Manchester
Get more customers in Manchester and anywhere in the world with our strategic social media marketing campaigns!
Social Media is a marketing chain reaction. What your customers are doing on social media, where they're going, and what their interests are affects you whether or not you participate in the conversation – that's why Red Rag Marketing has created strategic campaigns for businesses of all shapes and sizes to get involved!
With so many choices of social media agencies in Manchester, how do you really choose the right one?
It's quite simple. Proven results will show your target customers that they're making the best choice with your company! Founded in London, Red Rag Marketing is a company that has helped businesses with their social media marketing needs. We're proud to say we've already produced results for our clients and they'll be more than happy to tell you how well their campaigns went.
With our track record of successfully launched social media marketing campaigns and satisfied past clients, you certainly don't have to think twice – Red Rag Marketing is surely your way to go.
Manchester Social Media Marketing Services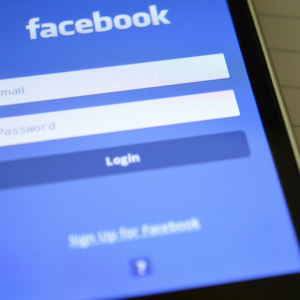 Facebook Marketing for Manchester Businesses
Facebook has more than 2.7 billion active global users, with approximately 46 million in the UK alone. With this, it clearly has become evident that it is important for a business to employ a Facebook marketing campaign in Manchester. Another fact is that an average user spends more time on Facebook than any other social media platform. What better way to make their time worthwhile? Well, by showing them how great your business is.
Instagram Marketing for Manchester Businesses
With over 26.54 million active users in the UK alone, Instagram is the perfect place for your business to market your product and generate hype to its target audience! Let our social media marketing agency in Manchester customise an Instagram marketing campaign specifically tailored to Manchester locals that will encourage them into making a lifestyle change with your products. Shoot us a call if you're ready to take your Instagram marketing campaign to the next level!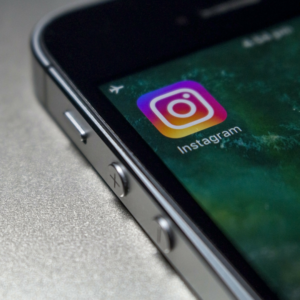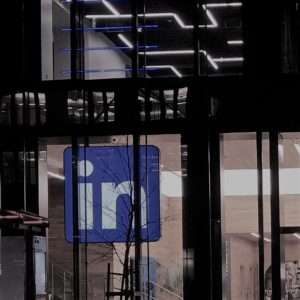 LinkedIn Marketing for Manchester Businesses
LinkedIn is the social media site for business networking for professionals, and it's an incredible way to raise awareness of your brand. In Manchester? Then you're in luck! Red Rag Marketing can help generate
leads
and boost your company's visibility with our LinkedIn marketing campaign. If that sounds great, then we'll put together a custom campaign just for you and send out invitations to all of your contacts on LinkedIn who will be happy to connect and collaborate with you too!
Facebook Marketing Training for Manchester Businesses
Social media marketing is the hot new thing in modern advertising, and if you want to stay on top of trends then it's time for your company to get up-to-date with a full-on and in-depth social media training. With a reputable social media marketing agency like Red Rag Marketing by your side, managing all those pesky updates will be easy as pie! Just call us now; we'll help make sure that no stone goes unturned when crafting campaigns or updating content so that every single one of them looks perfect – an invaluable asset for any business looking to succeed online today!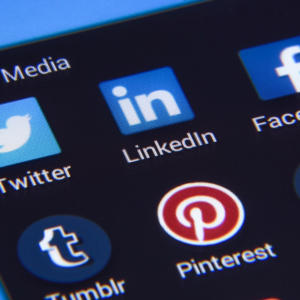 Why Businesses in Manchester Want to Work With Us
Red Rag Marketing was founded on the principles of providing excellent customer service from day one which started by helping small business owners get set up on Facebook advertising campaigns back when it first became popular years ago. Nowadays there are many ways people can advertise online like Instagram or Facebook ads – but at Red Rag Marketing – all those avenues just revolve around what's best for your specific goals and only after considering them will an effective strategy be devised so make sure you talk things through before choosing any option
Contact us now for a free social media consultation!
Jamie and the guys at Red Rag Marketing's campaign had an almost immediate impact on our business. They were able to really focus in on our target and grow our database incredibly quickly, which allowed us to grow our business faster than even we anticipated.
Red Rag Marketing, on the first day! instantly funnelled high conversion
leads
to our site, giving us the next stepping stone to growth. We owe them a big thank you for the ROI. We will continue using them!
They took a personal interest in my project. Delivering impressive visual content, Red Rag Marketing helped to generate significant
traffic
. The team provided opportunities to gain deeper insights into social media marketing. They invested time to understand the business, demonstrating a dedication to success and ensuring a future partnership.
It's really nice to not need to be the one chasing different details down to make sure everything got done.Red Rag Marketing has successfully increased our incoming
leads
, leading to increased business. They are highly enthusiastic, communicate updates regularly, and provide useful instruction toward helping us to eventually take over our own marketing processes.
They have a personal touch that always makes me feel like a priority.In addition to improving engagement on social media, Red Rag Marketing has increased
traffic
, click-through rates, sales, and pre-order sales on our website. Customer-oriented, their team pays attention to detail and is always available. Overall, they're great partners.
Jamie is personable, exceptionally knowledgeable and down to earth. He is one of life's treasures and as a result fabulous to work with. I am learning a lot from him and am enjoying our work together. I am looking forward to developing my social media business with his support and guidance. I would highly recommend Jamie and his company.
Jamie is not only very knowledgeable about social media marketing, Facebook in particular. He is also very passionate about seeing his clients succeed. It is not all about the money and that's a nice attribute of his. I would highly recommend his Facebook training. It's easy to follow. Can be put into effect almost immediately and is such good value and with his money back guarantee, I had nothing to lose.
Local Information About Manchester
Competition in Manchester is tough. Having the country's fifth-largest population (~550,000 as of 2018) and being situated within the United Kingdom's second-populous urban area, it truly is a gamble to start a business in a competitive place like Manchester. However, start-up businesses, or even those who are in the business for quite some time already, can make sure their business is at par, or better, even, with other businesses in the area when they partner with a trusted social media marketing agency known to deliver promising
results
. Luckily with Red Rag Marketing's help, this can be achieved! Step up your game with us now!