Instagram Ads Marketing Services for UK Businesses
Why UK-Based Businesses Need Instagram Marketing
Instagram is a social media platform that is known for its young and stylish audience. Globally, most of its users are in the 18 – 24 and 25 – 34 age range. If your target market are teenagers and young adults, Instagram is the place to be.
UK businesses will be remiss if they do not tap into the platform's 1 billion active users – not to mention the 27.25 million that comes from the UK. With your Instagram business account, you can run exciting marketing campaigns. Instagram advertising, paired with your digital strategy, should generate high-quality leads and increased interest in your business!
How?
With visual content. Instagram has always been about photos and videos. With these types of posts, you have the opportunity to grab people's attention. Instagram advertising understands this. You have to choose between photo ads, video ads, carousel ads, stories ads, collection ads, and ads in the explore page.
Excellent content management alone can develop a following, how much more with the boost of Instagram advertising? You can see unprecedented business growth and development.
With your social media marketing efforts, you can reach your target audience, increase brand awareness, engage your followers, and convert leads into customers.
A social media marketing agency like Red Rag Marketing can make this a reality for you. Our social media team includes a marketing manager, content creators, and other digital marketing experts. With our marketing team, you should be able to achieve a social media presence that your audience cannot ignore.
Whether you are a company in a major city like London or a small business in the countryside, you can greatly benefit from investing in social media marketing. Red Rag Marketing offers a free consultation, find out our social media strategy for you and get in touch!
Our Instagram Ads Marketing Process
Instagram's algorithm is notoriously fickle. We work to develop a social media marketing strategy that allows you to meet your business' objectives and work alongside it. Our social media team will help you identify what you need for content marketing, from photo ads to video content, so you can better appeal to your customers.
Every marketing campaign boils down to research. We know what makes Instagram tick, and what sets it apart from social media platforms like Facebook, Twitter, and LinkedIn. We research everything you need to know about your target market, from their social media habits to the best ways to approach them.
Our research is not just exclusive to setting up marketing campaigns. We also know how to remarket your existing followers so that no lead turns cold. For up-to-date approaches and data-driven campaigns, Red Rag Marketing knows what it's doing.
When we say we provide long-term social media management services – we mean it. After we launch your campaign, we track its progress and regularly optimise it. We analyse the data and see what we can do to improve the performance of each deliverable.
Here at Red Rag, we are a data-driven marketing service. We report the results of your Instagram marketing campaign every week, so you are always informed. In these weekly reports, you can see how our deliverables and optimisation efforts ultimately affect your bottom line. Join our other clients and see better ROI with Red Rag Marketing.
Why You Should Trust Us with your Instagram Advertising
Red Rag Marketing has teams of people whose sole mission is to meet your business' goals. Our marketing agency works to create a top-notch Instagram page that regularly attracts new followers. We know what people want, so you are in good hands—no outdated methods or ineffective strategies here.
Our marketing teams are dedicated to giving clients the results they are after. If you are looking for a social media marketing agency in England, Scotland, Wales, or Northern Ireland – Red Rag Marketing is the way to go. Contact us now for a free Instagram marketing consultation!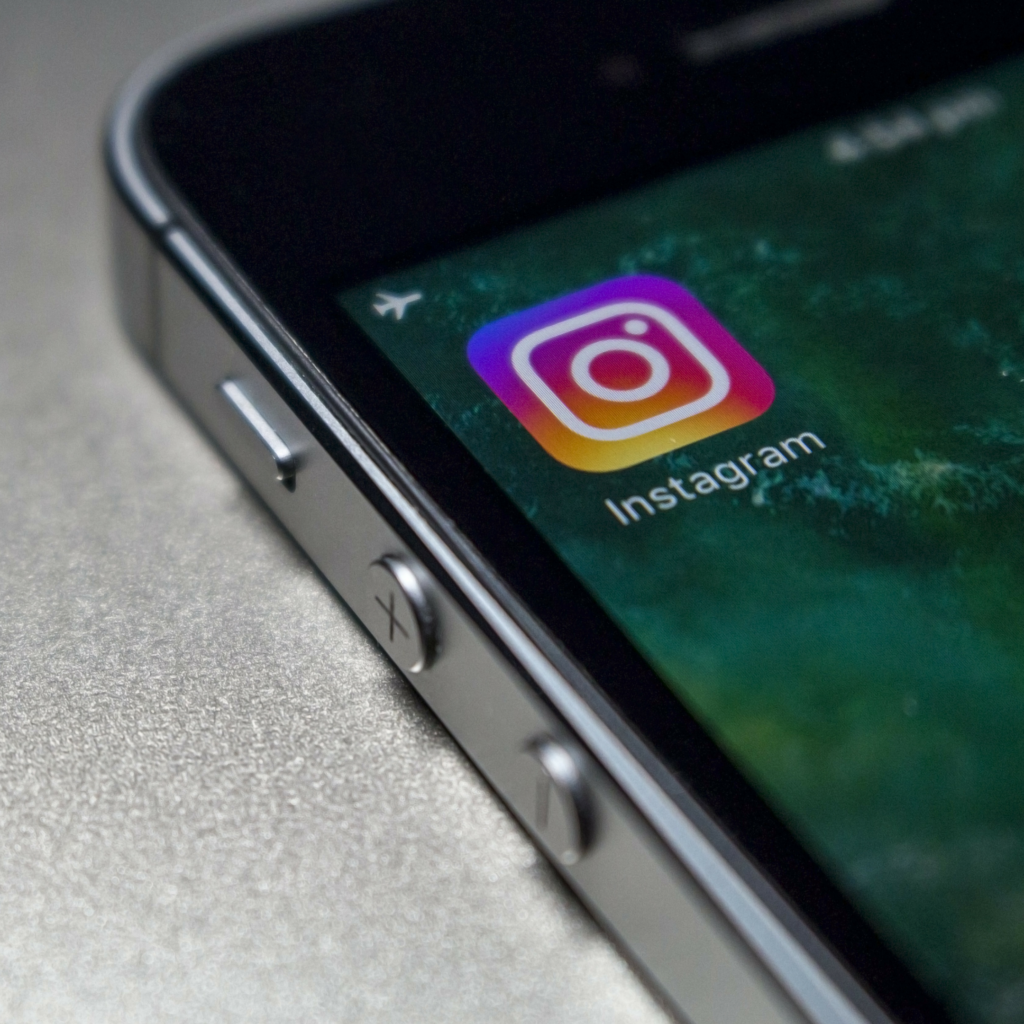 What Our Clients Say About Us
Gemma – it'seeze Web Design Knutsford
"Jamie uses Facebook Ads to help our clients get exceptional results. For example, one of our clients are getting a return of 5.7x on their ad spend. So for every £1 they spend on Facebook ads, they are getting a return of £5.70 in increased business."
Joe Hormenoo – Round Corp
"They keep pushing and pushing until they get you results. For me they come highly recommended because they spend time to understand you an your business and tailor their services to achieve your goals."
Jamie and the guys at Red Rag Marketing's campaign had an almost immediate impact on our business. They were able to really focus in on our target and grow our database incredibly quickly, which allowed us to grow our business faster than even we anticipated.
Red Rag Marketing, on the first day! instantly funnelled high conversion
leads
to our site, giving us the next stepping stone to growth. We owe them a big thank you for the ROI. We will continue using them!
They took a personal interest in my project. Delivering impressive visual content, Red Rag Marketing helped to generate significant
traffic
. The team provided opportunities to gain deeper insights into social media marketing. They invested time to understand the business, demonstrating a dedication to success and ensuring a future partnership.
It's really nice to not need to be the one chasing different details down to make sure everything got done.Red Rag Marketing has successfully increased our incoming
leads
, leading to increased business. They are highly enthusiastic, communicate updates regularly, and provide useful instruction toward helping us to eventually take over our own marketing processes.
They have a personal touch that always makes me feel like a priority.In addition to improving engagement on social media, Red Rag Marketing has increased
traffic
, click-through rates, sales, and pre-order sales on our website. Customer-oriented, their team pays attention to detail and is always available. Overall, they're great partners.
Jamie is personable, exceptionally knowledgeable and down to earth. He is one of life's treasures and as a result fabulous to work with. I am learning a lot from him and am enjoying our work together. I am looking forward to developing my social media business with his support and guidance. I would highly recommend Jamie and his company.
Jamie is not only very knowledgeable about social media marketing, Facebook in particular. He is also very passionate about seeing his clients succeed. It is not all about the money and that's a nice attribute of his. I would highly recommend his Facebook training. It's easy to follow. Can be put into effect almost immediately and is such good value and with his money back guarantee, I had nothing to lose.