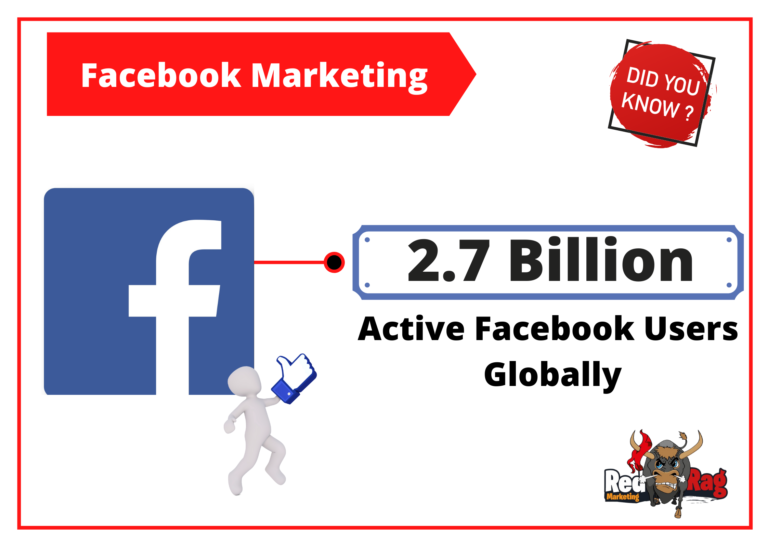 Facebook has taken control of the world. This social media giant, founded in 2004 by then Harvard students Mark Zuckerberg, Eduardo Saverin, Dustin Moskovitz, and Christ Hughes, now has over 2.7 billion monthly active users. That is over 34% of the world's population. This means that a third of the world is actively using Facebook as their means of communication and socializing.
Furthermore, 1.73 billion users visit this social networking site daily. Facebook is currently the leading social platform reaching over 60% of all Internet users. If you own a business in the 21st century, there is no reason for you not to have a highly engaged Facebook page. The survival of your organisation will depend on how effective your marketing strategies run.
Aside from customer acquisition, customer retention is also necessary. One of the most significant benefits of Facebook is its ability to connect your brand with the customers on a personal level. That's one feature you can't just get from anywhere.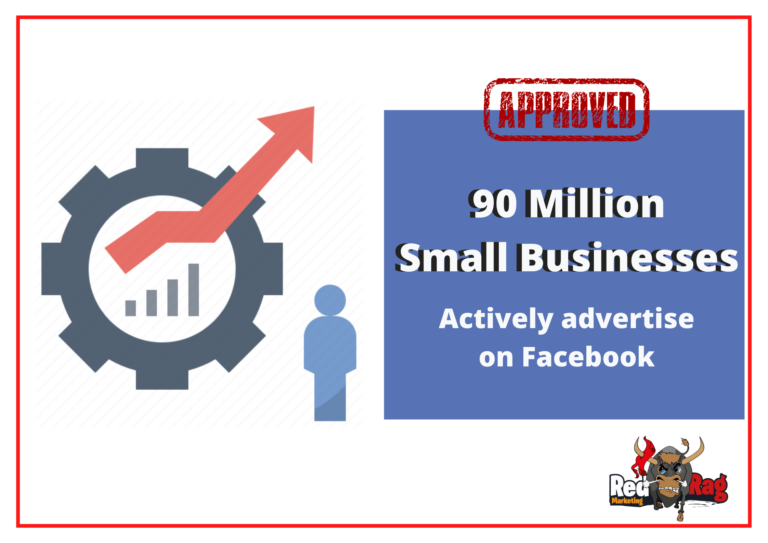 There is no denying that your Facebook page will help you establish and scale your business. Over 90 million small businesses use Facebook as a way to start their marketing campaigns.
Facebook is Free
Creating a Facebook page for your business is FREE. This social media platform gives you the freedom to grow your audience and practice your marketing skills with their digital tools. With Facebook, many small to medium businesses can fairly compete with similar strategic advertising campaigns made by large corporations!
If you are struggling with a limited marketing and advertising budget, you don't need to worry about going off-budget because Facebook Ads are cheap compared to traditional media sources. Furthermore, with Facebook Ads Manager, you can reach your target audience faster, and they can also contact you through your business page immediately.
Want to know more how advertising on Facebook can help your business? Here we have listed down some of the best benefits of Facebook ads!
8 Benefits of Facebook Ads
Reach Out To New Customers
With the help of Facebook Advertising, reaching potential customers has been made easy! Since Facebook owns Instagram, your ad campaign can run on both social media platforms. As your ads show up in people's news feed, they can simply click on your ads, and it will lead them directly to your website. From there, existing and potential customers can send you messages in real-time. Awesome, right?
When you interact with your clients, you build personal relationships with your customers. This builds up your image of Please take note, being active and responsive to your customers on Facebook allows you to get an idea of what they want and how they see your entire business.
The best way to build your brand awareness is to encourage people to like your Facebook page. Once done, the people who have already liked your page will start to get and see your content posts such as updates, products, services, and anything you want to share! Having page likes from your audience is the first step for them to recognise your brand and your product or service.
However, since many businesses are doing the same thing, organic reach made by simple content posts struggles to compete with businesses who use ads. So, to really boost your brand awareness, using Facebook ads is one effective way to do so. When your Facebook ad campaign pops into people's news feed, they don't have to click it to be exposed to your product or service, because they will be aware of your brand's visibility online by just having your ads across their feed.
Moreover, with the use of the Facebook Ads Manager, you can now monitor and manage the performance of your ads, create brand new ad campaigns, and even analyse how effective your strategies are. With the help of this digital tool, you can easily set up your targeting options and adjust your ad budget.
Help Form Email Marketing Directories
The use of Facebook advertising enables marketer and business owner to form email marketing directories of their target people. Since Facebook ads can easily coordinate lead ads, businesses can directly collect useful data from people interested in their offers! For this to happen, people must click on the lead ads.
They will then be guided to fill up a short form that will ask for their contact details. From there, you get to create your own email database. You can send newsletters, promos, vouchers, among other email marketing tactics to convert leads into loyal customers. Through Facebook advertising, you can now send people content marketing newsletters that may convince them to reach out to your brand and get your offers.
Give Out Vouchers, Coupons, and Discounts
Sending out vouchers, coupons, and discounts are a marketing strategy used by businesses even before social media was a thing. This was done either through flyers, SMS or emails. Now that Facebook changed the course of the game, business owners found themselves incorporating their tactics through Facebook digital marketing!
By making use of Facebook advertising, you can drive sales online and extend your reach. You can let more people know about your special deals and promotions. Additionally, by giving out vouchers, coupons, and discounts through Facebook advertising, you make it more convenient for people to redeem it via mobile. Since Facebook is also accessible through mobile apps, your audience won't have to set up their laptop or comp just to see your latest business update!
Share Pictures and Videos
Sharing pictures and videos are just some of the remarkable features Facebook advertising has to offer. When you create quality content posts, uploading pictures and video ads on Facebook about your business is one way to get the attention of Facebook users. This way, you can tell a story about your business and allow people to see what your products and services are. Furthermore, visual contents are a more engaging type of digital marketing.
People who get to see your content posts can tag other Facebook users, and you get to find new audiences! Once people find your posts interesting and relatable, they will want to see more. From there, you will notice that your website or page has been visited multiple times.
Generate Online Traffic to Your Website
As you use Facebook ad campaigns to increase your online presence, you can optimise this digital marketing strategy by creating call to action buttons that will lead users to go to your website. On that premise, you get to increase the traffic of your website while also giving them time to scroll through your business site.
Additionally, once customers start to see your website, it can drive them to buy and avail your offers! With that, your call to action in your Facebook ad will prove to be effective in promoting leads.
However, not all the people who visited your website lead to purchase. So, to draw them back in, a Facebook pixel may be what you need. A Facebook pixel is an encryption set on the business website that collects information to help you in remarketing to people who took the time to visit your website.
This is one of the newest forms of lead generation. While your audience may not need your product or service as of the moment, sending them regular casual reminders will get your brand to stick. When time comes, your product will be their go-to brand.
Target Specific Audiences
Facebook can review the profiles of people who use their platform, including their interests, online behaviour, and even dislikes. This feature is perfect as it allows you to target audiences that are more likely to click on your ad. In essence, you're spending on a more guaranteed list of leads.
You can edit your targeting options so your Facebook ad will automatically get posted on the news feed of your target audience. If you already have an ideal target audience, Facebook can also help you in targeting 'lookalike audiences'. Lookalike audiences are the people who have a lot of common elements with your target audience. They can be within the same location, group age, gender, and interest. Lookalikes are not your exact audience, but since they share commonalities with your target, they become part of it.
Cost-effective online advertising
As we said above, Facebook is a free app. It does not require you to release a lot of money, but if you wish to reach a wider audience, you can set a budget for your Facebook Ads to help you boost your online presence, and brand awareness.
The most excellent benefits of Facebook advertising is that it offers affordable ways to make businesses grow and broaden their social network. No need for fancy and expensive advertisements that go beyond budget because Facebook can provide you with the same impactful benefits of marketing your business!
You can grow your Facebook following both organically and through paid advertisements. We recommend doing both. Generating an organic audience is great for the long run. Paid advertisements, on the other hand, provide quick results so you can quickly grow your database.
Need Help? Red Rag Marketing Has Your Back!
Running a social media campaign can be a bit tricky. If you are looking for proven Facebook Ads Marketing Agency for your UK-based business, Red Rag Marketing is here to help you out. We have a dedicated team that will ensure that all of your social media marketing strategies work.
Interested? Contact us now for a free social media consultation!