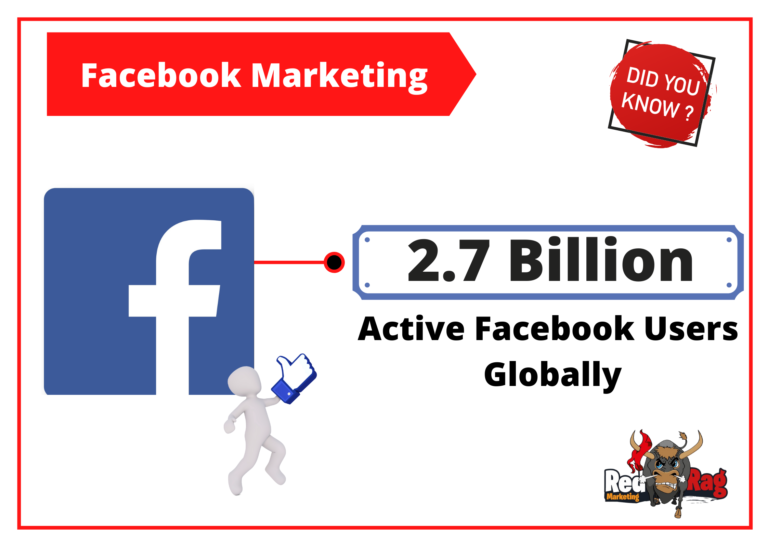 The Benefits of Facebook Ads
When people create a new page for a business on Facebook, it isn't merely motivated by monetary benefits. A business can't make a sale if people don't know about it or know about what product or service it's selling. The best way to fix this problem is to make a useful Facebook page for the business. Facebook boasts over 2.7 billion active users; the UK is having 45.94 million users as of October 2020. It is one of the best social media platforms to create an online presence in.
Whether you're starting a business or scaling, you want to use Facebook to generate hype. Establishing a social media following is one of the steps to creating a successful brand. There are a couple of things to consider when expanding your business to an online platform.
The most important one is branding. Branding helps you evolve the definition of your product brand. Once a brand reaches people, you will start to recognise the brand's intangible nature. People will associate it to a specific colour scheme or logo, and soon after, people will begin to become aware of your brand.
To get started in building your business' brand awareness, you must first know your ideal customers to understand how to reach them.
Go over the likers of your Facebook Page. Determine which type of content will be best at getting organic interaction. What should you post to gain shares, likes, and comments from your followers? There are many formats to choose from: plain text, a poster, a video, a Facebook 360.
Branding can't promote a business on its own, even though that's where marketing and advertising come in. So, to engage with your customers, you will need to use Facebook sponsored advertising! Facebooks ads are like the rough, digital equal of handing out flyers to people in the street. A good Facebook ad is like handing out well-designed posters on a busy street. So, let's take a closer look at the second thing you need to know when making a Facebook page for your business: Facebook ads.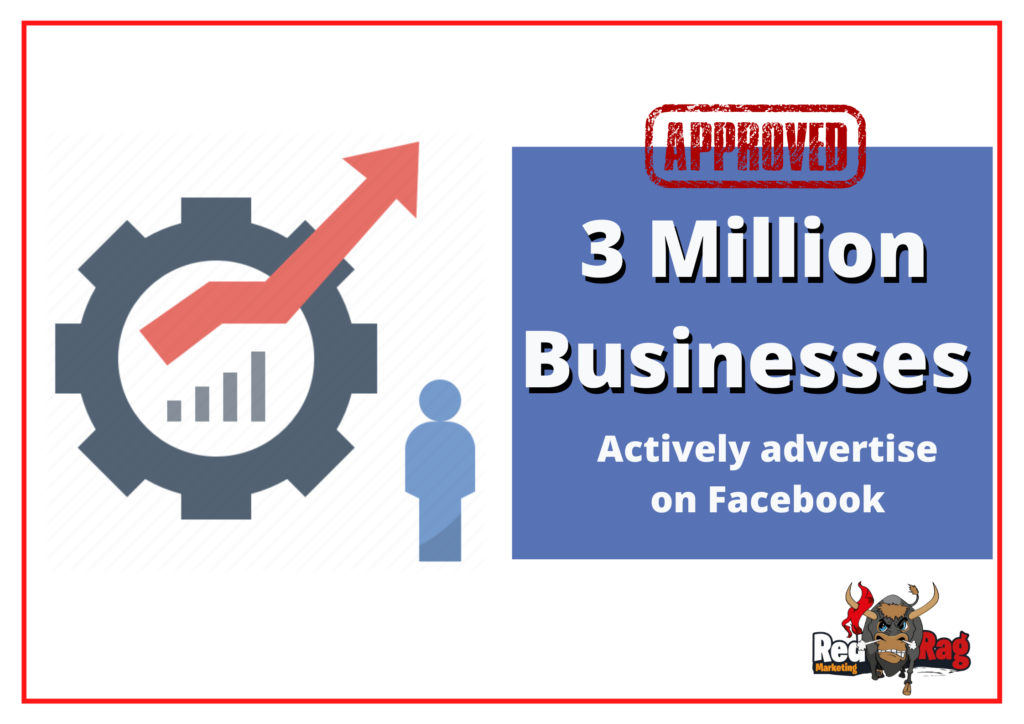 What are Facebook Advertising campaigns?
If you're an active Facebook user, you're already familiar with the multitude of ads that people are bombarded with regularly. Facebook recently posted that over three million businesses actively advertise on Facebook.
Facebook ads come in the posts, photos, or videos that have popped up on your newsfeed with the word "sponsored." If you've ever managed a page, you may have seen a "Boost Post" button on a post published by your page.
These are Facebook Ads and Boosted Posts. Facebook Ads are different from Boosted Posts, but both of them will still come out on your newsfeed as a "sponsored ad."
Confused? Facebook wrote an article distinguishing the two. Just for the sake of clarity, let's treat both of them as "ads," but Facebook ads get that extra flair with the word "Facebook." Facebook ads and Boosted posts have two things in common: they help in online presence, and they're paid or sponsored.
Boosting Posts: Straightforward and Beginner Friendly
Having content posts on your page helps make it seem more legit. Take note, as easy as it is to create a Facebook page; it's also equally comfortable to create a phoney one. Posts with excellent design and a well-worded caption increases your credibility. This also improves the user engagement on your Facebook business page. The steps to boost a post are relatively straightforward:
Select a post you want to promote.
Click the "Boost Post" button.
Set your settings (i.e., audiences, duration, budget, and payment).
The boosted post will now appear on your target users' news feed for the duration of its boost!
Facebook Advertising: Photos, Videos, and More
Facebook ads can reach people in platforms like Instagram or Messenger. A notable difference between Facebook Ads and Boosted Posts is the Facebook Ads Manager. You can boost posts on social media without the Ads Manager, but you need it to make Facebook Ads.
You might be wondering, "There can be photos and videos on a Facebook post, so are Facebook Ads still needed?" The answer is simple: Yes, because Facebook Ads give more options and broader reach.
Facebook ads target audiences based on their age, gender, location, and profile information. You can then target a specific audience with your Facebook ad campaign.
What you need to know about Facebook Ads Manager
The Facebook Ads Manager is the initial phase to operate ads on Facebook, Instagram, Messenger, or Audience Network. It is a multipurpose digital tool that creates and manages ads. This also tracks the performance of your Facebook ad campaigns, providing valuable insights. Customise your campaign with this handy digital tool.
The Facebook Ads Manager lets you keep an eye on all essential metrics of your sponsored ads. You may also edit your ad budget, adding or decreasing as you see fit. Facebook Ads Manager is also available as an app. You can run your Facebook marketing campaign from your smartphone. Enjoy enhanced user experience and convenient handling of your Facebook ads.
If you're handling several Facebook pages and accounts, use Facebook Business Manager. Both Ad manager tools have helped launch the social media presence of tons of businesses.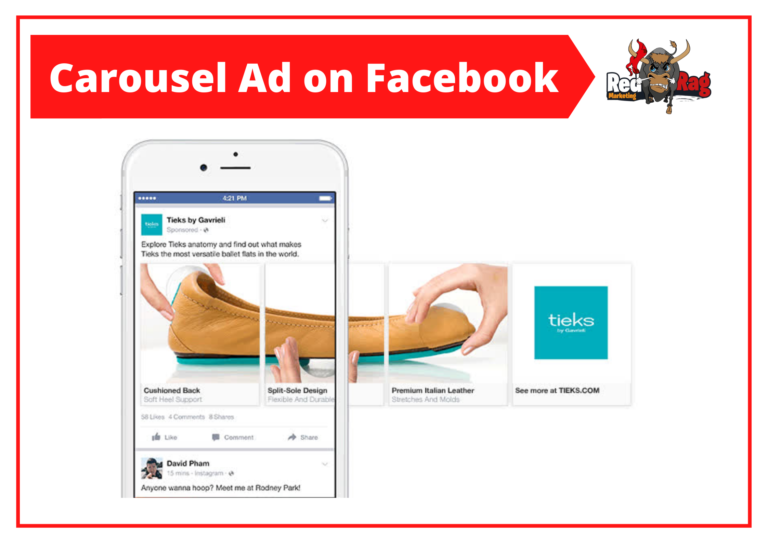 Carousel Ad
One type of ad that you've probably seen around is a carousel ad. This type of ad in Facebook gets people to view a maximum of ten images or videos.
Carousel ads allow businesses to advertise several products across their page. These type of ad stick out from the usual content posts that you come across on your news feed. It breaks users from the routine of mindless scrolling and gets their attention.
Playable Ad
Another ad format is the playable ad. Facebook pages that use this ad type are mostly game developers due to its interactive quality. The playable ad lets the user have a sneak peek of the game while also giving way for the user to experience its features. Moreover, the playable ad is an interesting ad type because it offers a try-before-you-buy experience to audiences! Instead of the regular use of video ads, you get to control and test the app on your own. Facebook Advertising allows you to customise your campaign. You can choose to target a specific audience.
Which Facebook Ad is Better?
It depends.
As a business owner, what do you want these ads to do? Boost posts are excellent at increasing your user engagement (shares, comments, likes).
On the other hand, a sponsored ad focuses more on generating leads and increasing sales. There's a total of eight Facebook Advertising formats and choosing one can be confusing!
Luckily, Facebook has a guide for their Facebook Ad formats that not only tells you what each Facebook Ad format is like. It also shows you when this ad format is your best option. Of equal importance is the question of, which ad can you consistently do? A boosted post is more recommended to small businesses new to Facebook marketing.
A sponsored Facebook ad from Facebook Ads Manager needs more input and requires a social media marketing team to manage. Facebook's business centre provides an easy guide that tries to match your business's goal to Facebook's tools. You can consult with this guide when you're hit with a hurdle.
Facebook sponsored ads can reach your specific audience, even on Instagram and Messenger. Boosted posts, on the other hand, are just on Facebook.
Effectivity of Ads on Facebook
This is the point that matters most to a Facebook business page owner, the question of: "Do these ads on Facebook really work?"
Yes, they do!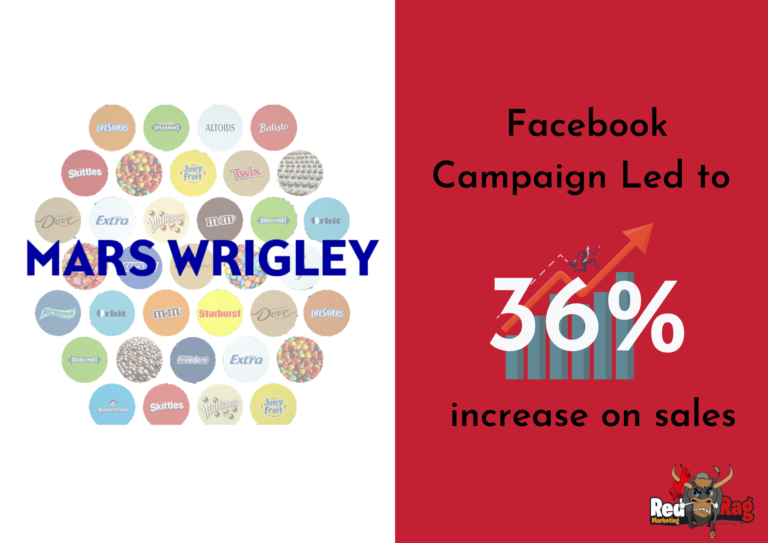 Here's a success story on Mars Wrigley Confectionery's Facebook campaign in the UK. If the brand seems unfamiliar, you might recognise its products like M&Ms or Skittles instead. The result of Mars's campaign increased to 36% in sales for the M&Ms Mix Range and a 10.7% increase in sales throughout the M&Ms brand.
The decision making of Gen Z and Millenials are 1.9x more likely affected by social media platforms.
A study by Data Box based on data from more than 30 marketers analysed the Click-Through Rate or CTR of Facebook Ads. A CTR is a Facebook Ads metric that puts into the numbers how often your Facebook Ads get clicked and how often they're seen.
Databox's study found that around a fourth of their respondents reported average CTRs from 5% to 7%, while 15% reported CTRs beyond 10%. To give you an idea of what these percentages mean, Data Box's sources put the range of an average CTR for a Facebook ad between 0.90% to 1.33%. Data Box pinpoints a good CTR being between 2% to 5%. You can get the CTR of your Facebook Ads through Facebook Ads Manager.
Don't Let Facebook Ads Do All The Work!
Just using Facebook Ads won't improve your business' brand awareness. Respondents of Data Box's study pointed out the importance of engaging visuals. Users come across so much media as they scroll along with the news feed. If your Facebook ad isn't eye-catching enough, then it won't be effective at all.
As a business owner, it's wise to invest in a good marketing and advertising team, and a design team. But, not all business owners have the resources to hire a team. Facebook has a learning platform that offers courses on digital marketing. Business owners without a social media marketing team can learn from this. This way, they can also create excellent ads that deliver results. As alast tip, make sure to create a call to action on your advertising campaign!
Let Red Rag Marketing Help
Running Facebook ads cost money. When you're a small business, resources are limited. Spending these resources on a marketing strategy with no actual positive results will take its toll on your cash flows.
Instead of running your own Facebook marketing campaign, why not let the experts help? Red Rag Marketing is one of the best social media marketing agencies in the UK. We employ only data-driven social media strategies guaranteed to provide results.
Red Rag Marketing can help increase your sales through quality lead generation, social media engagement, ad placements, improving brand awareness. Contact us now for a FREE social media consultation.