Grow Your Business with the Top Social Media Agency in Coventry
Get more customers in Coventry and anywhere in the world with our strategic social media marketing campaigns
Marketing is a powerful tool for businesses, and social media marketing is the latest way to get your message out there. When posting on social media sites, it's essential to understand what you are trying to achieve with your posts to have the desired effect. Many different posts can be used when promoting your business- from short status updates or pictures with captions to link sharing and promotional offers. These things can help you turn more customers into loyal followers who will eventually become customers themselves!
If you are looking for the best social media marketing agency in Coventry, Red Rag Market is the only way to go. We provide the most up-to-date and innovative marketing strategies for businesses looking to increase their online presence. Our comprehensive services will help you get more customers, win new business, improve your company's visibility & build powerful brands that stand out from the competition.
Coventry Social Media Marketing Services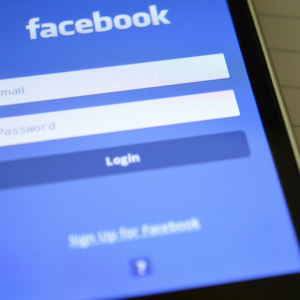 Facebook Marketing for Coventry Businesses
Facebook is one of the most popular social media platforms, and as such, it can be used as a marketing tool for any business. Facebook provides many opportunities to
reach
out to your
audience
and tell them about what you have going on in your area of expertise. Contact Red Rag Marketing today to make your company a household name in the Coventry area! We guarantee that our Facebook marketing strategies will get your message across and leave people talking!
Instagram Marketing for Coventry Businesses
Instagram has become one of the most popular social media platforms for people and businesses to market themselves. It is an excellent platform for marketing because it allows users to post pictures, videos, and other content that they want their followers to see. The problem with Instagram is that it can be difficult for marketers who are new or inexperienced with this type of marketing strategy to know where they should start. If you want to get more exposure on Instagram, contact Red Rag Marketing. With our help, we can take your company's profile from zero followers to thousands in a matter of weeks. We're the best at what we do and will make sure that you don't regret it!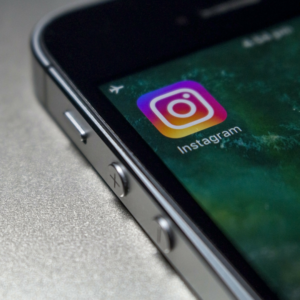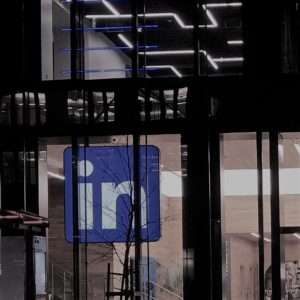 LinkedIn Marketing for Coventry Businesses
LinkedIn marketing is a powerful tool for business owners because it allows them to connect with potential customers. Moreover, LinkedIn's advanced algorithms can match companies with prospective clients who may be interested in their products or services. If you want to grow your business through LinkedIn, contact Red Rag Marketing today! Our team will work closely with you to create an effective strategy for how we can help you attract new clients, provide more visibility, and generate
leads
from prospects who are searching on LinkedIn.
Facebook Marketing Training for Coventry Businesses
Facebook marketing is an integral part of any modern business. Facebook offers businesses a great opportunity, but it can be challenging to navigate the social media site for maximum effect. If you want to learn how to integrate this platform into your marketing strategy, contact us now to schedule your FREE consultation!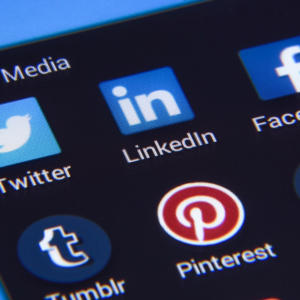 Why Coventry-Based Businesses Should Work With Us
Red Rag Marketing is a full-service marketing agency that has been in business for years now. We have worked with many companies from all industries, and we've learned what it takes to build a successful campaign. No matter the size of your company or industry, our team will work hard to create an effective strategy that produces
results
. If you're interested in learning more about how Red Rag Marketing can help grow your business, please contact us today.
Jamie and the guys at Red Rag Marketing's campaign had an almost immediate impact on our business. They were able to really focus in on our target and grow our database incredibly quickly, which allowed us to grow our business faster than even we anticipated.
Red Rag Marketing, on the first day! instantly funnelled high conversion
leads
to our site, giving us the next stepping stone to growth. We owe them a big thank you for the ROI. We will continue using them!
They took a personal interest in my project. Delivering impressive visual content, Red Rag Marketing helped to generate significant
traffic
. The team provided opportunities to gain deeper insights into social media marketing. They invested time to understand the business, demonstrating a dedication to success and ensuring a future partnership.
It's really nice to not need to be the one chasing different details down to make sure everything got done.Red Rag Marketing has successfully increased our incoming
leads
, leading to increased business. They are highly enthusiastic, communicate updates regularly, and provide useful instruction toward helping us to eventually take over our own marketing processes.
They have a personal touch that always makes me feel like a priority.In addition to improving engagement on social media, Red Rag Marketing has increased
traffic
, click-through rates, sales, and pre-order sales on our website. Customer-oriented, their team pays attention to detail and is always available. Overall, they're great partners.
Jamie is personable, exceptionally knowledgeable and down to earth. He is one of life's treasures and as a result fabulous to work with. I am learning a lot from him and am enjoying our work together. I am looking forward to developing my social media business with his support and guidance. I would highly recommend Jamie and his company.
Jamie is not only very knowledgeable about social media marketing, Facebook in particular. He is also very passionate about seeing his clients succeed. It is not all about the money and that's a nice attribute of his. I would highly recommend his Facebook training. It's easy to follow. Can be put into effect almost immediately and is such good value and with his money back guarantee, I had nothing to lose.
Local Information about Coventry
Coventry is a city in the West Midlands of England and was an important centre for the wool trade from medieval times. The city has a population of about 432,386, and it covers an area of 38.09 square miles. The Coventry area's economy has been based on manufacturing before World War II, with companies such as Jaguar Cars and Triumph Motorcycles still producing cars and motorcycles here.
Get creative with Red Rag Marketing and see your leads skyrocket!