Grow Your Business with the Top Social Media Agency in Plymouth
Get more customers in Plymouth and anywhere in the world with our strategic social media marketing campaigns!
In today's digital world, social media marketing is a necessity for any business. It not only helps to build a brand and stay in touch with customers, but it also can create new leads. Therefore, social media needs to be an essential part of your marketing strategy.
If you're looking for the best social media marketing agency in Plymouth, Red Rag Marketing is the best way to get ahead in today's competitive market.! Our team of experts is ready to help grow your business and increase sales with our proven strategies. In addition, we understand that every company has a different goal, so we develop custom plans based on your needs. Contact us today to learn more about how we can help you reach your goals!
Plymouth

Social Media Marketing Services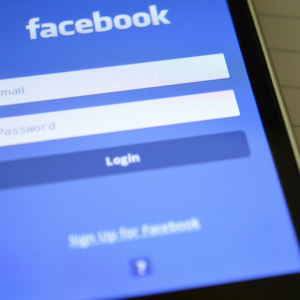 Facebook Marketing for Plymouth Businesses
Facebook is a social media platform with many features that businesses can use to their advantage. It has more than 1 billion users, and it's a powerful way to spread the word about your business. If you are looking for a company that can help you with this, contact Red Rag Marketing today. We have a proven track record of success with Facebook marketing strategies, and it doesn't stop there!
Instagram Marketing for Plymouth Businesses
Instagram marketing is a great way to market your business with visual content. This is because people are often drawn more to what they see than what they read. You can do marketing on Instagram in many different ways. You can use hashtags, contests, or even story-telling videos that share the journey of your product. Take your company's Instagram from your current number of followers to thousands more in a matter of weeks with Red Rag Marketing! With our help, you won't regret it. We are the best at what we do and will deliver
results
that satisfy all expectations.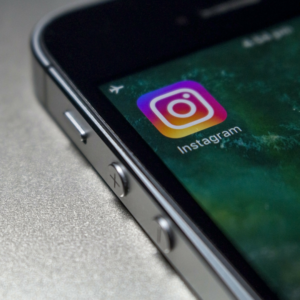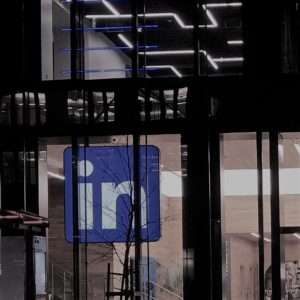 LinkedIn Marketing for Plymouth Businesses
LinkedIn is a social media site that can be used as a platform to grow your business. It's essential to make
connections
with others and build trust in the network. Businessmen who want to use LinkedIn for their company should hire Red Rag Marketing. We
offer
a variety of services, including account setup, profile optimisation, and networking strategies. We'll help you grow your business through LinkedIn!
Facebook Marketing Training for Plymouth Businesses
The use of social media has increased exponentially in the last decade. This is because it's easy to get involved, inexpensive and effective. Social media marketing can be done on any budget, but if you're looking for help, then Red Rag Marketing is your go-to social media agency! We
offer
Facebook marketing training programs to teach you how to grow your business with a custom strategy tailored specifically for you! Get in touch with our experts and schedule a FREE consultation now!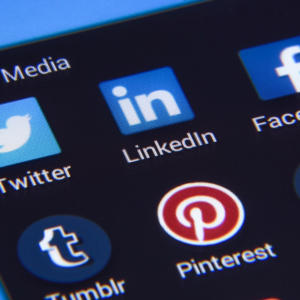 Why Plymouth-Based Businesses Should Work With Us
Red Rag Marketing is the go-to marketing agency for companies at every stage. Our team has helped many organisations find success with their campaigns across various industries, from startups and enterprises. We specialise in branding, social media marketing, digital strategy and more. We can help you develop an effective plan to market your product or service by leveraging our expertise and creativity!
Jamie and the guys at Red Rag Marketing's campaign had an almost immediate impact on our business. They were able to really focus in on our target and grow our database incredibly quickly, which allowed us to grow our business faster than even we anticipated.
Red Rag Marketing, on the first day! instantly funnelled high conversion
leads
to our site, giving us the next stepping stone to growth. We owe them a big thank you for the ROI. We will continue using them!
They took a personal interest in my project. Delivering impressive visual content, Red Rag Marketing helped to generate significant
traffic
. The team provided opportunities to gain deeper insights into social media marketing. They invested time to understand the business, demonstrating a dedication to success and ensuring a future partnership.
It's really nice to not need to be the one chasing different details down to make sure everything got done.Red Rag Marketing has successfully increased our incoming
leads
, leading to increased business. They are highly enthusiastic, communicate updates regularly, and provide useful instruction toward helping us to eventually take over our own marketing processes.
They have a personal touch that always makes me feel like a priority.In addition to improving engagement on social media, Red Rag Marketing has increased
traffic
, click-through rates, sales, and pre-order sales on our website. Customer-oriented, their team pays attention to detail and is always available. Overall, they're great partners.
Jamie is personable, exceptionally knowledgeable and down to earth. He is one of life's treasures and as a result fabulous to work with. I am learning a lot from him and am enjoying our work together. I am looking forward to developing my social media business with his support and guidance. I would highly recommend Jamie and his company.
Jamie is not only very knowledgeable about social media marketing, Facebook in particular. He is also very passionate about seeing his clients succeed. It is not all about the money and that's a nice attribute of his. I would highly recommend his Facebook training. It's easy to follow. Can be put into effect almost immediately and is such good value and with his money back guarantee, I had nothing to lose.
Local Information about Plymouth
Plymouth is a port city in the southwest of England. It has been a significant trading hub for centuries and was once one of Britain's most important naval bases. Nowadays, Plymouth's economy depends mainly on its large natural harbour, which provides facilities for loading and unloading cargo worldwide. Moreover, the city has been home to some notable people, including Angela Rippon, Tom Daley and Trevor Francis.
Set your business for success with Red Rag Marketing!